The 37th Annual Western Australian Science Fiction and Fantasy Convention
National Guest of Honour: Marianne de Pierres

Marianne de Pierres is the author of the multi award-nominated Parrish Plessis and Sentients of Orion science fiction series. The Parrish Plessis series has been translated into eight languages and adapted into a Role Playing Game. She is also the Davitt award-winning author of the humorous Tara Sharp crime series, written under the pseudonym Marianne Delacourt. Currently she is writing a Young Adult dark fantasy trilogy, entitled Night Creatures. Visit her websites at www.mariannedepierres.com, www.tarasharp.com and www.burnbright.com
International Guest of Honour: Brandon Sanderson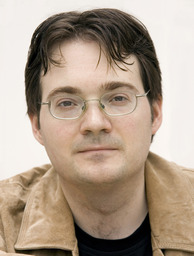 Brandon Sanderson is an American fantasy author famous for his Mistborn trilogy. He has been nominated twice for the John W. Campbell Award. He also wrote a Young Adult series called Alcatraz, which is light-hearted but every bit as good as his adult fiction.
 
After Robert Jordan's death, Brandon Sanderson was selected by Harriet McDougal (Robert Jordan's widow), to complete the final book in Jordan's epic fantasy series The Wheel of Time. Harriet asked him to complete the series after being deeply impressed by Mistborn: The Final Empire.
The first, The Gathering Storm, was released on October 27, 2009, and Towers of Midnight was released on November 2, 2010, with the remaining novel, named A Memory of Light, tentatively scheduled for November 2011. However, Brandon has since indicated in some interviews that A Memory of Light will likely be released in early 2013, as he intends to completely re-read the entire series before writing it (and also wants to make sure it is done right).
Fan Guest of Honour: Chris Creagh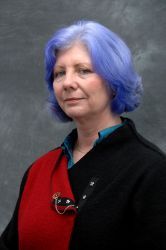 Chris first attended Swancon™ in 1999 and has been a strong member of the fan community for many years. All of her work and support was recognised when she won the MumFan Award in 2009. It is an absolute honour to have her as the Fan Guest at Doom-Con.
Guests
Published: 17:01 on May 04, 2011 (GMT)
Last Updated: 21:35 on Mar 28, 2012 (GMT)