The 37th Annual Western Australian Science Fiction and Fantasy Convention
About
What Is Swancon™?
Swancon™ is the go-to event for all fans of science fiction and fantasy in Australia.
Do you watch Star Trek? Doctor Who? Lost Girl?
Do you read Robert Jordan? Connie Willis? J K Rowling? Frank Herbert?
Even if you don't, if you're interested in science fiction & fantasy we've got something fun for you, too!
• Chat with guest authors Brandon Sanderson and Marianne de Pierres.
• Challenge your friends to a game of Halo or Portal 2
• Share a drink with fellow SF enthusiasts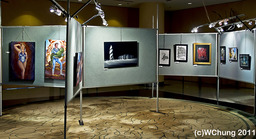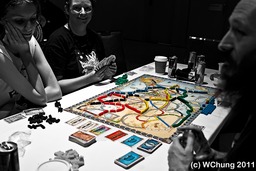 You'll experience:
• Masquerade Ball at the end of the universe. Come along for some music, dancing, fun, and to show off your costumes.
• Console gaming stream, with casual play and competitions
• Casual and structured board games
• A geeky market place
• An Apocalyptic art show
• Comic discussions
• Live Podcasting
• On site children's activities
• A Magic The Gathering tournament with Brandon Sanderson himself!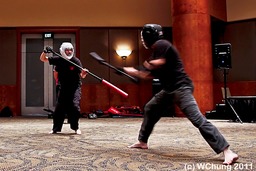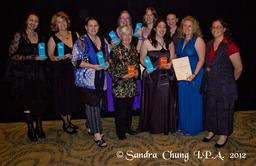 Swancon™ celebrates speculative fiction in books, TV and pop-culture. It is the largest science fiction convention in Australia!
We chat, drink, discuss and party; we embrace the serious, the ridiculous and the far-fetched.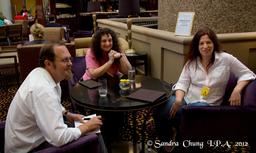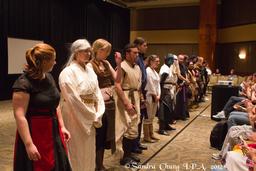 This year we are running Doom-Con, the 37th Swancon™. Doom-Con is a 5-day exploration of all things apocalypse; from zombies to Ragnarok; global warming to demons. The end is coming let's go out with a bang!
When?
Swancon™ 2012: Doom-Con will take place on the Easter long weekend – April 5th to 9th, 2012
Where?
We are proud to announce that Doom-Con will be held at the five-star Pan Pacific Hotel (formerly known as the Sheraton).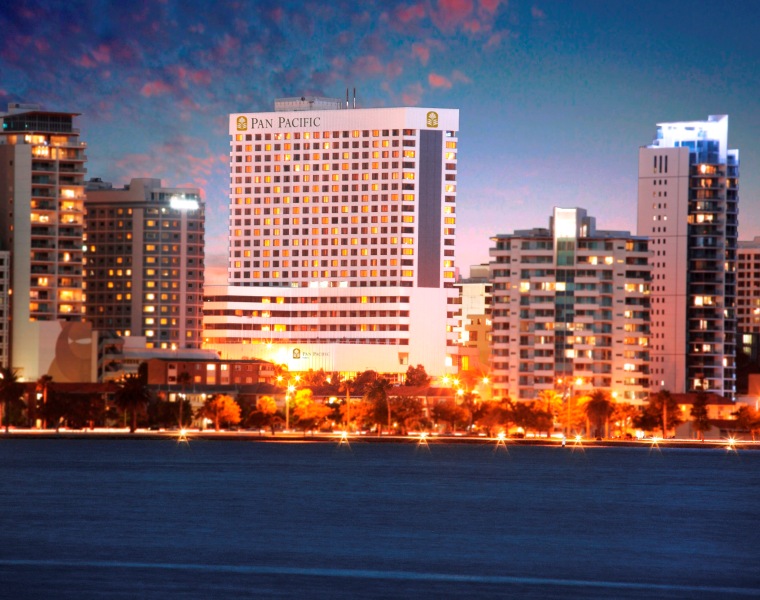 It is located in Perth city and overlooks the Swan River. Doom-Con has secured the pick of the hotel's Convention Floor meeting and function space meaning not only do we have space and a touch of world's end luxury, but we're keeping everything on one level, making access and finding events a breeze.




The apocalypse has never been so stylish.
How Much?
For the full Swancon™ convention experience, five day tickets are available for $250 ($185 concession). Children under 12 get in free, but must be accompanied by a parent or guardian member at all times.
Thanks to Lottery West, people may attend on Friday for just a Gold Coin Donation, which is a fantastic way to check Swancon™ out!
Individual day memberships are also available for the Thursday, Saturday, Sunday and Monday.
You can read more information about membership types and pricing, or to purchase a ticket, head to the Store.
Swancon™ is run every year by volunteers under the umbrella of WASFF, the Western Australian Science Fiction Foundation, Inc.
Propaganda
Published: 20:23 on May 04, 2011 (GMT)
Last Updated: 01:54 on Apr 01, 2012 (GMT)